Our Success Recipe for IT Security in Healthcare
DriveLock acts like a prophylactic. We help you to protect sensitive patient and health data.
Download now our Whitepaper:
"IT Security in Healthcare"
Special threat situations need appropriate endpoint security solutions
What is the superlative of data security? Security of healthcare data! it is so top priority, not only strict regulations are used to protect healthcare and patient data, there are additional factors added to the GDPR, such as Patient Rights Act, Kritis Regulations and Hospital IT policies. DriveLock Security solutions, built on the Zero Trust model, fully protect the data of healthcare institutions.
Industry-specific IT Security Standards
Healthcare is one of society's critical infrastructures. In addition to hospitals, doctors' surgeries, laboratories and rehabilitation facilities, it includes other sensitive areas such as pharmaceuticals industry. In these industries, extraordinarily high security standards and requirements (Hospital Future Act) apply to the handling of health data and IT systems.
Among other things, the B3S Industry-Specific Security Standard for Hospitals is a guideline for the concrete implementation of appropriate IT security measures. In addition, hospital operators can use the Procurement Guidelines for Cybersecurity in Hospitals of the EU agency ENISA as guidance.
DriveLock helps you to establish effective prevention measures and ensure reliable all-round protection of your healthcare data and IT systems
❯ Protection against malware
❯ Identification and elimination of unauthorised software
❯ Cryptographic protection, confidentiality, authenticity or integrity of information
❯ Minimisation of human errors through more education and automation
❯ Secure multi-factor authentication
❯ Intrusion Detection
With DriveLock, we have secured our devices and are thus well positioned for the future. The setup went smoothly with the support from DriveLock's Consulting.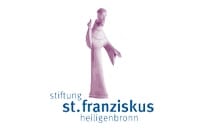 IT Administrator at St. Francis Foundation Heiligenbronn
Do you want to know more?
DriveLock Application Control and Device Control reliably protect IT systems and devices from unauthorised access and data losses.
This Whitepaper provides guidance on implementing comprehensive IT Security measures.
Five minutes to the point: The challenge of Hospital 4.0 - Intelligent hospitals need IT security!
DriveLock's Device Control and Application Control solutions are certified to Common Criteria EAL 3+ by the independent Swedish CSEC authority.
Convince yourself: Test in your own cloud environment for 30 days free of charge.
No obligation. Supported Proof of Concept (POC).