Do you use USB drives or external devices to exchange critical data in your company and need reliable protection.
Are your employees sufficiently aware of the possible consequences of copying data from an external device to the computer or charging cell phones via the USB port.
You want to train them in the use of external data carriers and charging cables.
You want to prevent USB attacks.
You need support in meeting the security policies and or compliance standards for your critical infrastructure.
You need comprehensive forensic analysis and reporting.
Benefit from USB Port Security with Device Control from DriveLock
❯ Records exactly which file was copied to which medium, when and by whom
❯ Encrypts USB media automatically and securely
❯ Trains employees in the secure handling of data and external media
❯ Provides extensive forensic analysis and granular reporting
❯ Meets key security compliance standards for Government agencies and critical infrastructures
Granular control and use of all devices
Only pre-approved devices and external drives are allowed
Prevents data transfer over unencrypted or unauthorized media
Comprehensive logging of all events
How DriveLock Device Control works:
DriveLock Device Control, allows granual control over which internal and external devices, drives and smartphones can be connected to your endpoints by your users.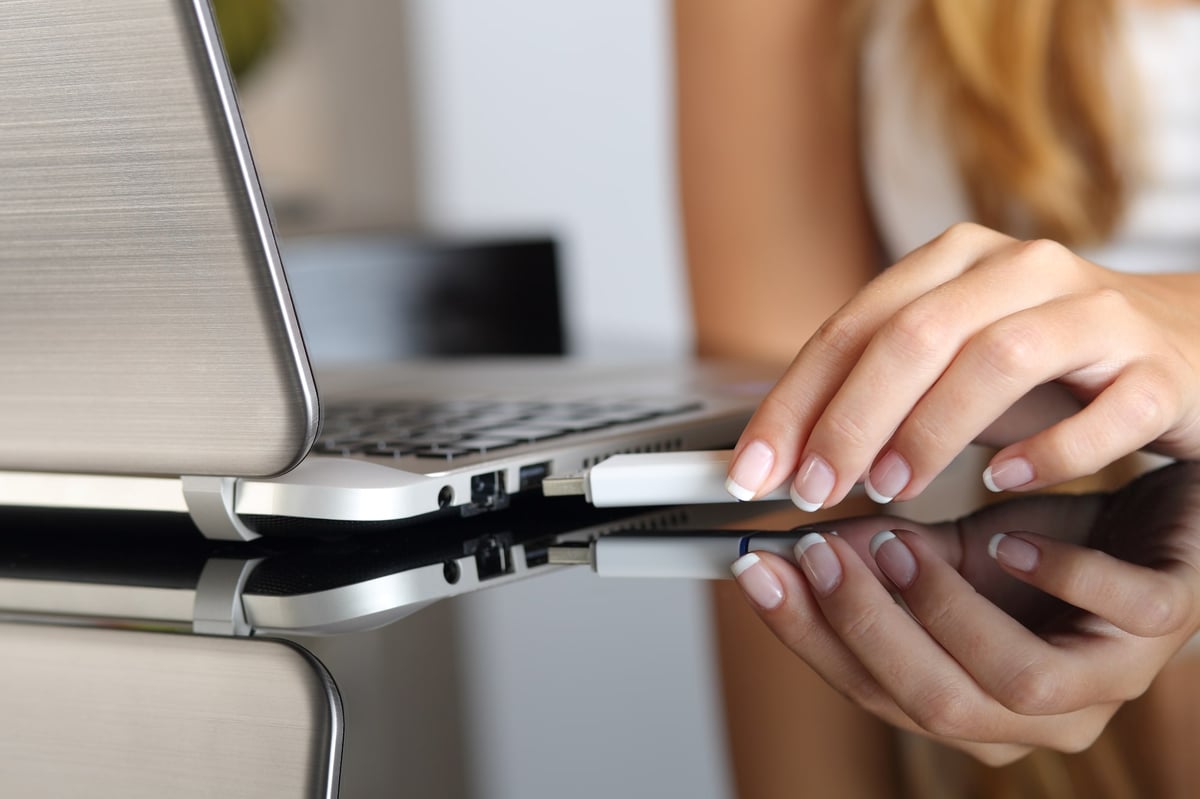 Here you will find related topics
Convince yourself: Test in your own cloud environment for 30 days free of charge.
No obligation. Supported Proof of Concept (POC).