Microsoft Defender Antivirus makes an important contribution to the detection and elimination of known malware and unwanted programs. But antivirus software is only one component in a holistic security strategy. For optimal protection, its absolutely neccessary to incorporate other prevention solutions.
You want to build maximum protection for your business.
Manage your security tools centrally.
You want to manage your security measures without Microsoft Intune or SCCM.
You need granular insight into your current security situation at any time.
Manage Microsoft Defender Antivirus and DriveLock Prevention Tools Together Centrally.
❯ Centralized, easy configuration capabilities via the DriveLock Management Console

❯ Quickly manage all Defender AV settings within a DriveLock policy centrally, with or without group policies

❯ Visualizes classification of detected malware and shows status changes and threat levels over time

❯ Uses can scan results for DriveLock functions such as application and interface control and create synergies

❯ Uses the virus scanner when connecting external drives and, if necessary, automatically blocks access if malware is detected
Comprehensive insight into the system environment
Centralized, simple configuration options
Automated response capabilities to detected threats
On-Demand Compliance and Status reporting with DriveLock
How DriveLock Defender Management works:
Managing Microsoft Defender Antivirus within the DriveLock Zero Trust Platform automatically creates synergies for better protection.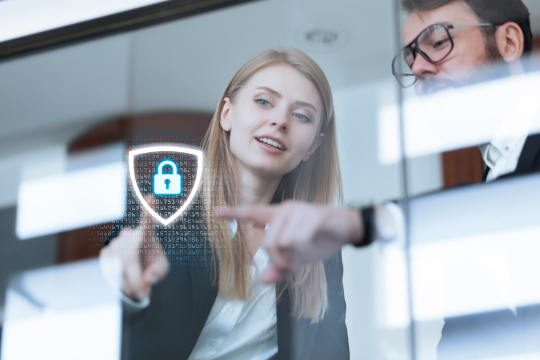 Here you will find related topics
Convince yourself: Test in your own cloud environment for 30 days free of charge.
No obligation. Supported Proof of Concept (POC).