Malware and unwanted applications can have devastating consequences for your business. That's why application control should be an important part of your security strategy.
You want maximum protection against cyberattacks, attacks from file-based and fileless malware, ransomware and advanced persistent threats (APTs).
You want to prevent insider threats, destructive actions or external attacks from succeeding.
You don't have enough IT security experts or resources.
Block any application from running on your endpoints with Application Control from DriveLock
❯ Use of whitelists / blacklists or combination of both; minimal list maintenance effort.
❯ Centralized recording of potential executions with "audit only"
❯ Trains employees in secure handling of data and external data carriers
❯ Simulation mode for setting the rules and regulations
❯ Control the execution of dlls and scripts
❯ Customized user notification and central dashboards with evaluation
Integration into your
UEM solution
Minimal administrative list maintenance through automatic learning
Reliable execution control of programs, libraries and scripts
Compliance with all legal requirements (GDPR)
How DriveLock Application Control works:
Blocks all entities (applications, scripts, etc.) that are not in your whitelist.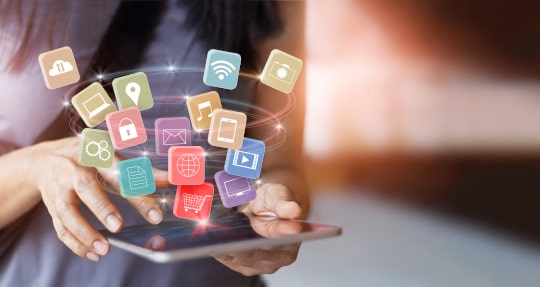 Here you will find related topics
Convince yourself: Test in your own cloud environment for 30 days free of charge.
No obligation. Supported Proof of Concept (POC).