DriveLock BitLocker Management
Compliance and optimal security management for your valuable data with perfected BitLocker hard disk encryption
Challenges
Data protection is a top priority in your company.
You want to prevent data loss, tampering or theft.
Microsoft's free BitLocker disk encryption isn't enough for you to meet all your internal and regulatory requirements.
You need a more comprehensive solution.
In your organization, hard disk encryption is a fundamental part of your Zero Trust security approach.
You want to centrally manage your hard disk encryption.
You want to reduce the administrative burden of hard disk encryption.
Find out more about BitLocker Management!
Our Solution
Manage your existing BitLocker installation centrally and extend it with important functions:
Centralized configuration of BitLocker Disk Encryption independent of Active Directory (AD) - even for computers without AD connectivity
Manage and analyze the security status of the system environment via the web-based Management Console
Keep an eye on the encryption status of individual devices across the enterprise with the compliance dashboard
Powerful pre-boot authentication (DriveLock PBA) enables additional authentication methods, remote decommissioning of stolen devices, and emergency logins, among others
Support for encryption of external disks and drives with BitLocker To Go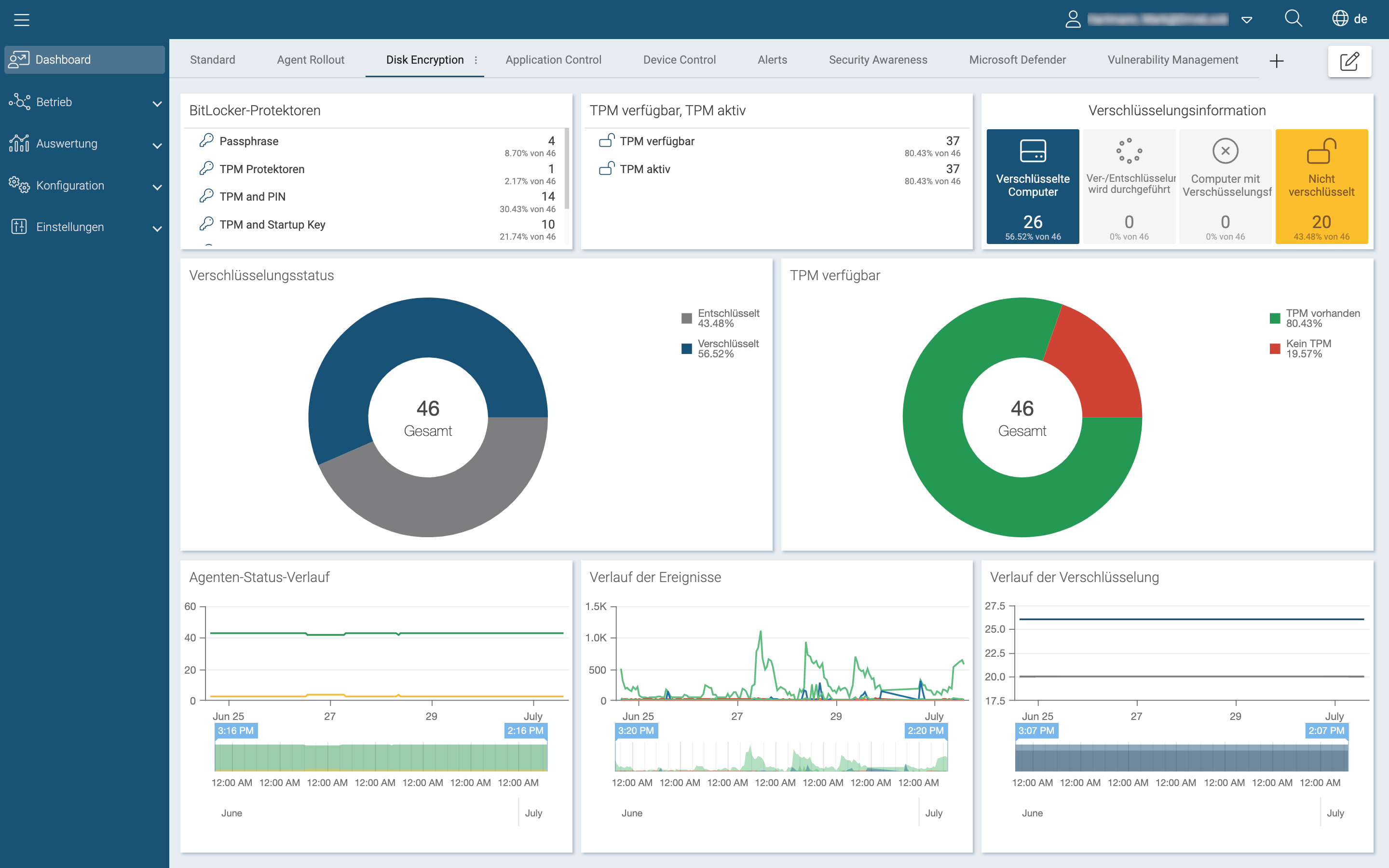 Advantages with DriveLock BitLocker Management
Comprehensive management of disk encryption with reduced administrative overhead
Functionality
Functionality How DriveLock BitLocker Management works:
Use DriveLock BitLocker Management as a building block of our Zero Trust platform to implement your overall security strategy. This adds important functionality to your existing BitLocker installation and reduces your management overhead.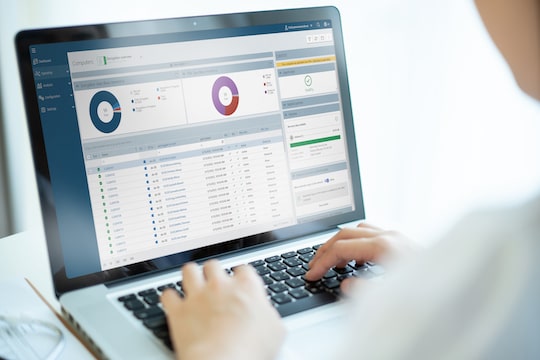 NO OBLIGATION, NO COMMITMENT.
Free 30-day trial without obligation
See for yourself. Test the usage scenarios relevant to your company.

Test today - Be HYPERSECURE tomorrow!
Further Product Information
In your preferred format. As audio, video, PDF or in a personal conversation.
Here you will find related topics
Mutual Respect is an important ingredient that makes the partnership between UBM GmbH and DriveLock SE special. Mutual support and cooperation make the partnership work flawlessly.
DriveLock, a highly respected German Cyber Security Firm, develops its solutions to meet and exceed both current and future Industry demands. Partnering with DriveLock is the result of our increasing need for effective and future-proof cybersecurity, which our customers in turn expect from LargeNet.
Key Account Manager | LargeNet GmbH
We deliver an important area of IT security. DriveLock delivers German built quality products and solutions. This provides us with the confidence we need, especilly in times of the DSGVO.
BIM is a leading Swiss IT engineering company delivering meaningful digitalization with IT solutions. Our solutions fulfill one or more of these goals: The solution either makes money, saves money and mitigates risks. Innovative and quality-obsessed vendors like DriveLock are part of our secure digital transformation ecosystem, and are critical in helping us meet our solution goals.
Managing Director | Business Infrastructure Management AG