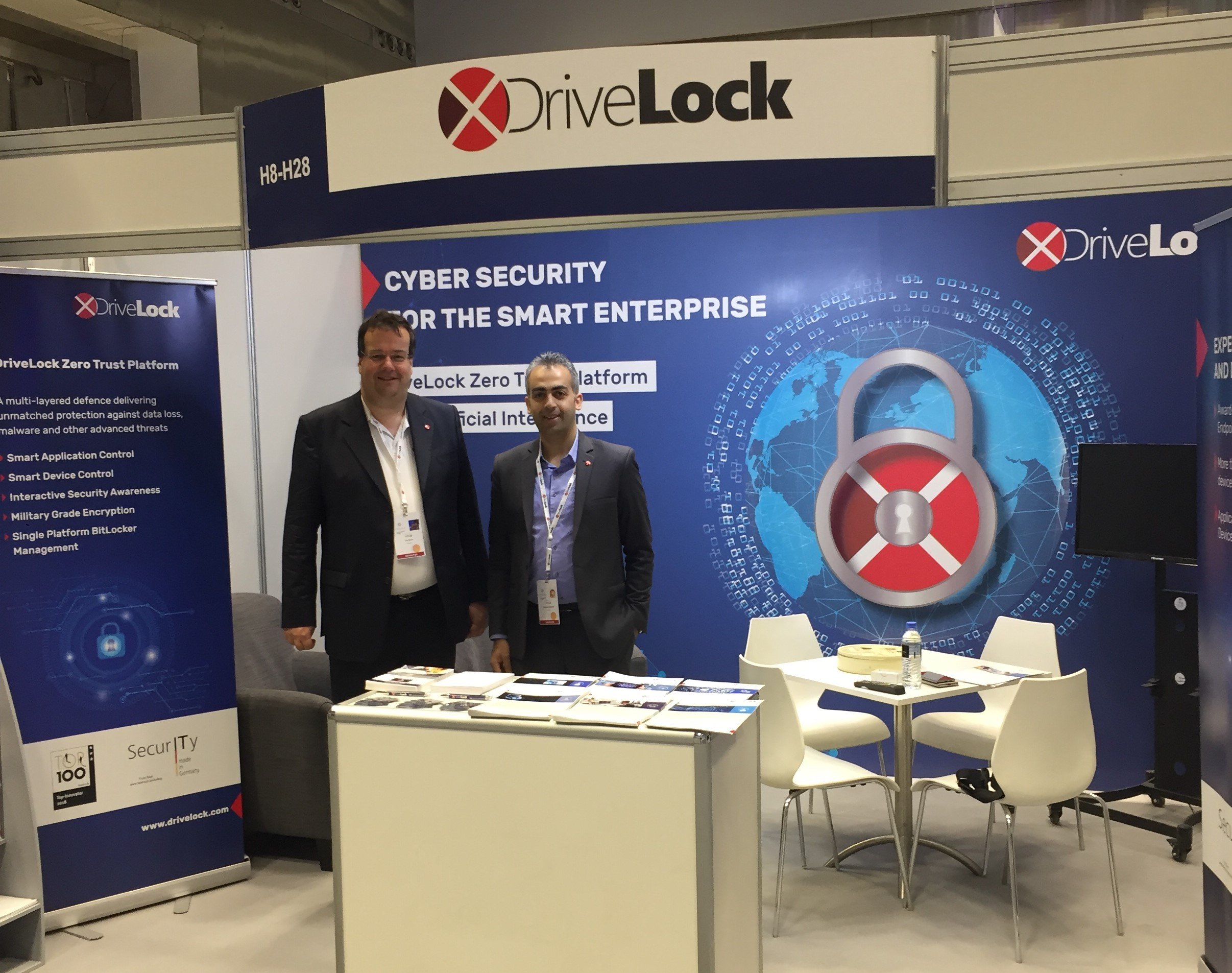 November 2019 – QITCOM 2019 in Doha with its fifth edition provided an opportunity for technology providers and experts to support the Government of Qatar in their goal to build safe, smart cities.
Additionally, it provided the private sector with an opportunity to explore smart-solutions and technologies that contribute towards achieving economic diversification.
Drivelock with its first participation this year from 29th Oct till 1st Nov introduced the Drivelock Zero Trust platform for government, finance, energy and private organizations to the Qatari Market and also connected with local partners and resellers in the field of cyber security to promote Drivelock Solutions in the region.