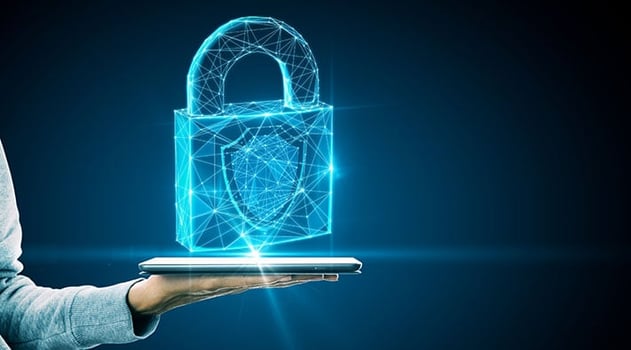 Another Top Result from the User Survey Among IT Security Experts
DriveLock has been voted one of the Champions in Endpoint Protection in the "Professional User Rating - Security Solutions (PUR-S)" survey conducted by analyst firm techconsult for two consecutive years.
Our Zero Trust platform, IT security solutions in the field of endpoint security, is highly valued by the participating users.
In the Vendor Rating (Company Rating) of the recently published benchmark volume of the PUR-S market analysis, DriveLock is ahead of all competitors in the innovation category. This section evaluates products innovation, systematic improvement of the products, as well as integration with external technologies. DriveLock scored 86.7 points out of a possible 100 index points. DriveLock also received TOP ratings from the evaluating software users, which included DriveLock customers, in the areas of overall product portfolio (84 points), service & support (81.3 points) and sales partners (80.6).

In the Solution Rating, DriveLock products are positioned in the top group of compared vendors, especially in the categories of functional scope, solution benefits, product loyalty and purchase recommendation. In all subcategories, users ranked DriveLock as a solution above average.
As in the Previous Year, the Users Recommend Purchasing DriveLock.
In summary, DriveLock maintained an outstanding result in both "Company Rating" and "Solution Rating" categories, which keeps us as an IT security software vendor to the top group of four champions, for two years in a row.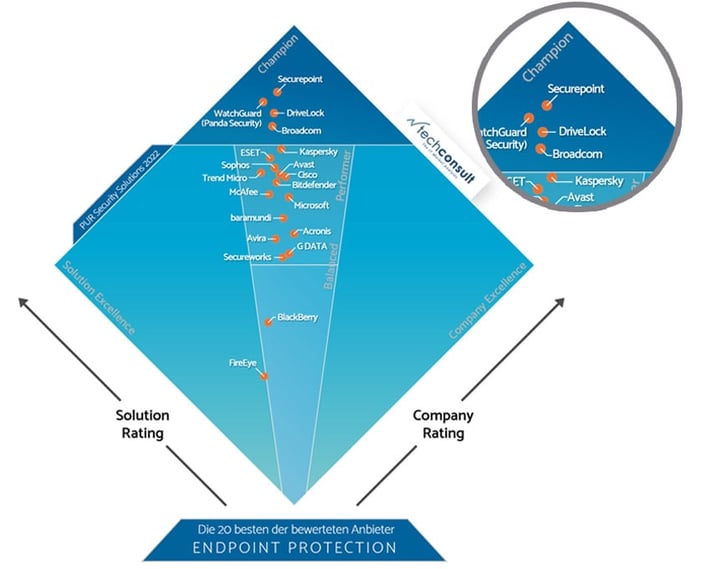 Procedure for Professional User Rating - Security Solutions
The Professional User Rating was conducted by techconsult for the fifth time in 2021. Techconsult GmbH, founded in 1992, is one of established analyst firms in Central Europe. Its focus is on the information and communications industry (ICT). More than 2,000 application experts of security solutions participated in the PUR-S survey. The interviews were conducted from September to October 2021, and the results were published in a benchmark volume in November 2021. 364 interviews were completed in full, and 37 software vendors were available for evaluation.

You can view and download DriveLock's assessment result from the previous year, the "PUR-S 2021" rating here.